There are many reasons why all sorts of relationships fail even after several years of partnership. Boredom, infidelity, money problems etc, etc but look at it a different way and consider what is it that makes relationships last and prosper?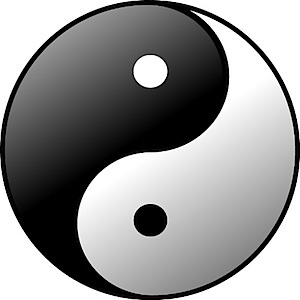 Photo by dalehugo published on Flickr
Lasting relationships tend to be those where both parties know exactly what is expected of them, how they are monitored and the resulting reward and/or penalty. If you keep putting the dishes in the wrong cupboard and nobody tells you this is wrong then the bedroom is likely to be a frosty environment. However, if you are gently told where to put the crockery then a bedroom thaw is a possibility.
Producer - Distributor relationships in Route To Market (RTM) in Romania really do need hard work and constant attention. If the chosen Distributor is going to be responsible for getting your product in front of consumers then you must take time to find out who they are and what makes them tick. In even the most basic relationship you have to meet; at the right level and often. If the only Distributor contact with your company is at the level of the local sales rep then you are heading for trouble. Fix routine review meetings in the diary and ensure attendance at a suitably senior level and most importantly, make the discussions two-way and listen to each other! Distributors are actually closer to this business channel than you ever will be so take the time to use their knowledge for mutual benefit.
Right from the start, work with a Service Level Agreement (SLA) with your Distributor. This is not a one-way process or your SLA will simply appear to be a list of your demands. Work on it together and agree a document that defines the terms and conditions of your relationship. The SLA must contain measures of how your own operation will be assessed and measured. How much effort is wasted arguing with Distributors about what they should and should not have done while quietly ignoring internal failings?
Agree a set of relevant KPI's on which to measure the performance of both parties. If you do not measure performance in a clearly defined manner how can you possibly hope to evaluate and improve? Similarly, avoid irrelevant KPI's which inevitably take time and effort to calculate and lead to frustration. We have all suffered from repeated Head Office data requests which seem obscure and rarely generate any useful output. A concise set of KPI's will take all the pain out of reward and compensation debates and provide both parties with transparent and mutually agreed operational objectives.
Finally, share the successes and share the failures; this is part of a lasting relationship. Ensure a clearly communicated and shared approach to risk and reward and you have a head start in your Route To Market effort.