When you are absorbed in a competitive fast moving consumer goods business there is never a good time to take holidays. Those long awaited training courses always appear on the agenda at a critical launch period or at a difficult month or quarter end. And of course, do not forget the all-time favourite when a party of senior suits from head office makes a very short notice visit to your organization to see how they can help!
People must think that senior suits cannot smell fresh paint, spot newly polished floors or new carpets or that the factory workers all seem to be in the same new uniform and even that the bloke with the long hair in planning has put it in a pony tail. There is nothing wrong with everyone having a wash and brush up as you want to appear in a go0d light but blatantly obvious cosmetics don't actually impress anyone.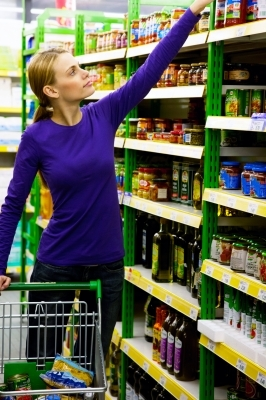 In fact, the visiting VIP is likely to want to see how your business operates under normal operating conditions rather than under false pretences. What is the point of preparing a set-piece presentation or display that potentially glosses over the real issues? Perhaps the senior suits should communicate in advance that they do not want to hear good news but where there are real issues and challenges or the business. They could then earn their mega-bucks salaries by adding real value to struggling operations, particularly in D&E markets.
The same principle applies to FMCG producers who use a network of distributors within the Traditional Trade channel. Often they have inherited distributors from local companies that have been purchased and shoe-horned into the existing producer network. While all sectors have peak and trough periods, e.g. drinks, ice cream in summer, household cleaners in spring and chocolate at Easter, there never appears to be a good time when producers can take a critical look at how they are getting their products in front of consumers.
If it is not Christmas, Easter, summer, month end or year end then it is holidays of key people and probably more senior suit visits. While there really is no convenient time to assess your RTM deployment it is a necessary evil but one that will lead to improved top and bottom lines. Instead of looking for a slack period why not evaluate the efficiency of your RTM network of distributors in peak season?
You would not take your car to the workshop, tell them you think there is a problem with the engine but decline their request to start the motor to carry out diagnostic checks. Would you go to a dentist with painful toothache and then sit there tight lipped while the white coated devil tries to find out the problem?
If you evaluate your RTM in a peak season then you will see where the real pressure points and challenges exist. If your beer RTM does not work very well on a cold Saturday in November how can you expect it to cope with the guzzling, frothy demand that July to August brings – UK excluded, of course?
The cost of an assessment of the RTN network with improvement plans delivered for each distributor could be recovered in weeks, not years. Interested? Click here.

Image courtesy of Ambro at freedigitalphotos.net